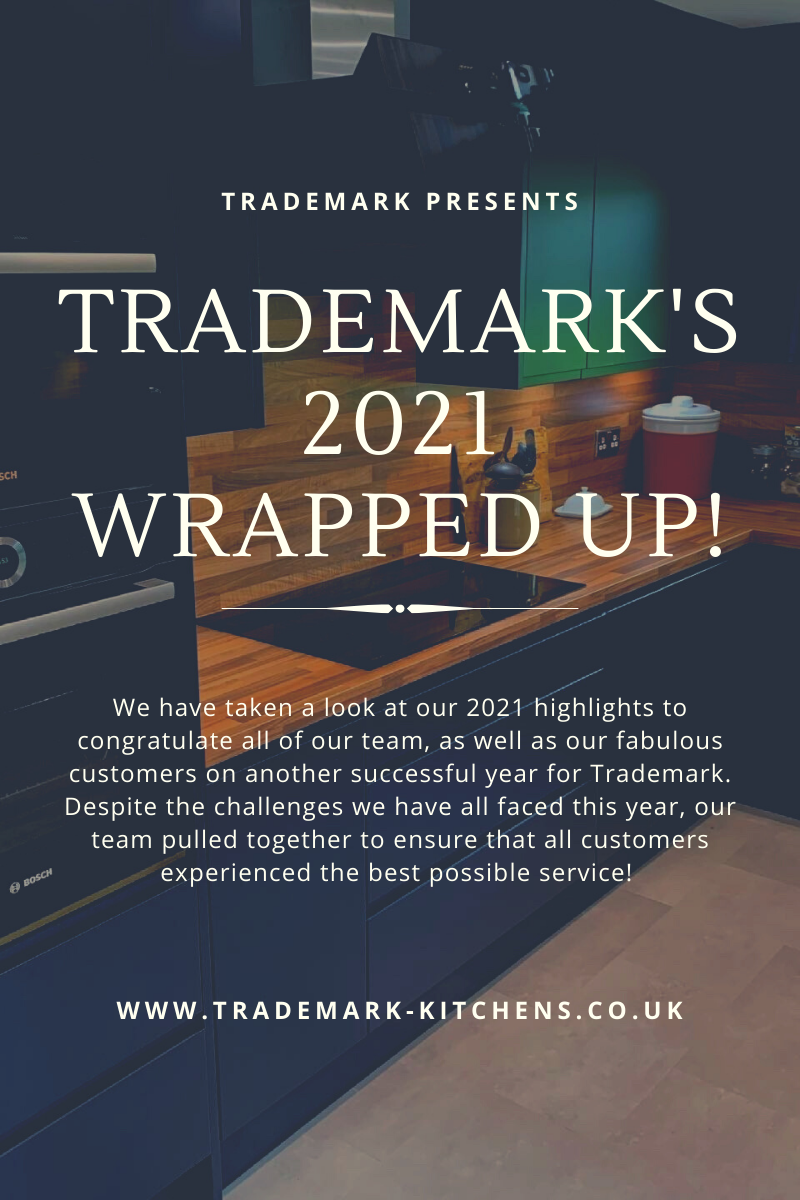 As we approach another new year, we have taken a look back onto this year we shall leave behind. A tough year for many, 2021 has brought challenges we have all had to face. At Trademark, we faced a complete shutdown of our business which turned up the heat on our staff to ensure that we could pick up the pace when we returned. We are extremely lucky to have such a wonderful team that has pulled together. However, we have also experienced some very proud moments such as being shortlisted for "Community Champion of the Year" at the KBB awards 2021 in Liverpool which really gave us that boost we all needed.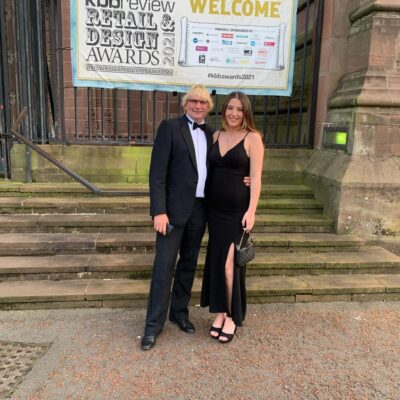 Our Project Manager, Robert Turner, joined us back in March and has made some excellent improvements to the team. Rob has worked extremely well with customers and our installations team to ensure projects were reorganised and completed to the highest standard after lockdown. Zach, our trainee designer that started in September 2020, has progressed excellently to become a confident and passionate designer. Trademark's Director David and his wife Cherie, moved out of Royston this year and have been renovating their own cottage alongside work. One of our apprentices, Elliott, recently completed his own project working alone, after being with Trademark for 3 years. Congratulations to all of our team for your hard work, we are all looking forward to celebrating at our annual christmas party!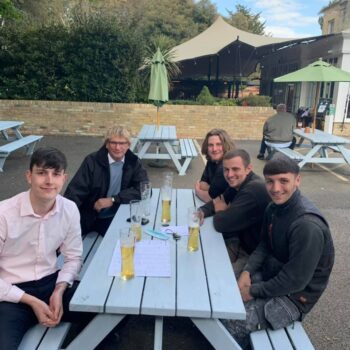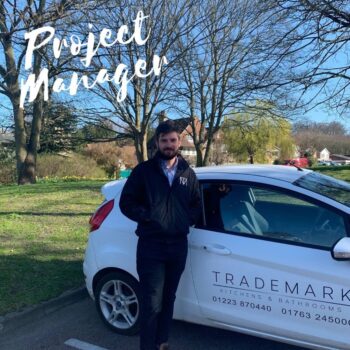 Our favourite projects this year:
We would like to celebrate all of the amazing projects we have worked on this year by highlighting those that really stand out. Our lovely customers in Elmdon were over the moon with their brand new kitchen and stated "We cannot recommend Trademark Kitchens highly enough. The project included demolition of a supporting wall and rerouting of electrics and plumbing and making good etc. The installation team worked tirelessly to fulfill our vision of a beautiful kitchen and the quality of workmanship and attention to detail was first class. We are absolutely thrilled with the completed project."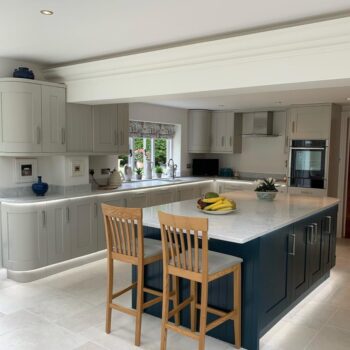 A massive thank you to all of our wonderful customers, from all of us at Trademark. We hope you all enjoy the Christmas season and stay safe.